I would recommend this book to all workers and managers seeking to achieve the most out of their workplace and themselves.

Warren Thurston - Owner of Boggle Books
"The Home of Quality eBook Reviews"
http://www.bogglebooks.com/

---
S. Louise Underdahl takes the reader on an adventure into the world of work. It is an activity which all of us participate in. How we react to the kind of work we do varies from individuals and the workplace.

In the world of today the education of new starters is well rounded. This presents to management a new challenge that must be resolved. Workers now have a broader expectation of what a job must consist of.

The nineteenth century saw workers as tools to serve the needs of industry. This attitude came across in the literature of the time, such as the Charles Dickens novel "Hard Times". One of the characters in the book is a teacher at a London school with an autocratic outlook.

Mr Gradrind believed his students to be like a jug. Open the top of their head and pour in the facts. Close the lid and then push them out into the world as a complete human being, ready to fulfill the needs of industry.

This attitude that people need only to work to meet the needs of industry is gradually changing. More and more employees want to have an increased ownership in the work process than ever before. Transcendent work is a system that the author believes is the solution to this demand.

To achieve a workplace that is transcendent the mix of attitude and content needs to be right. This is where the worker feels that they have input and control over the work process. Therefore they are going to have their intellectual needs satisfied, which will bring joy to their work experience.

"Soul of Work" is a well-researched exposure on the true meaning of work. The author has thrown new light onto a topic thought to be dull and mundane. Work can and should be a joyful experience.

I would recommend this book to all workers and managers seeking to achieve the most out of their workplace and themselves.

---
About Warren Thurston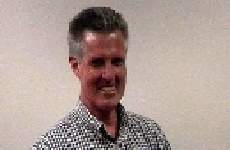 BoggleBooks is the Web site of Warren Thurston, an Australian author of children's books. His latest book, GLADISS AND THE ALIEN, is published by Sunny Side Up Publishing, the home of quality ebooks.

GLADISS AND THE ALIEN is a delightful story for 8 to 12 year olds about the adventures of a horse named Gladiss. Animal smugglers, a crooked circus owner; an Alien and the courage of Gladiss' owner Sally are the main ingredients of the tale.

FREE eBook Review
BoggleBooks will provide a FREE ebook review of any fiction genre to authors.

---
New Approach to Workplace Harmony

Transcendent Work is the dynamic new therapy for stimulating productivity, improving workplace harmony and increasing satisfaction in the twenty-first century. Effective for blue, white and gold collar workers. All corporate citizens will get value from this perspective on proactive participation in the workforce.

PR Web - The Free Wire Service
Press Release - July 27, 2003

---





Find the Soul in Your Work - or Make a Career Change
Reviewed by Simona Nielsen, Danish Editor, Writer and Publisher
For 4 years I was stuck in a bad job and what really surprised me was that I didn't realize it, before I'd been there for 2 years. A job is your identity. The first thing people ask is 'So what do you do (for a living)?' Then it's great to be able to say 'I'm a…..' or 'I work at…' I suppose that's why I didn't think much about why I had this job. Is it for the money? Well…yeah! Is it a job where I can develop? NO! After the first two years I started daydreaming. I wished I sat at my computer and wrote. I wished I could be at home and away from people who always expected me to be satisfied with what I did. Then I started asking myself 'What do YOU want?' I knew I didn't want to be in this job no longer. I wanted to follow my dream. But it still had to take me two more years before I asked the manager to fire me.
I followed my dream and what I do today, I really love! I can't get enough of my job. I work 60 hours a week from my home and I just LOVE it! I've never felt this way about a job before. Writing is my first love (when it comes to jobs!) – being a publisher, my second. When I started on this people said 'that sounds interesting…but can you live on it?' That's the point in life for many people. It doesn't matter whether you love/like your job or not – just make sure you make money. That just didn't work for me.
You spend almost half your life on your job. Make sure it's the right one, or you'll never feel happiness. This is what author S. Louise Underdahl, Ph.D., is trying to tell us in her book 'The Soul of Work'. Reading this book made me realize I did the right thing. If you're not happy with what you do, seek inspiration in this book. It's worth it!
Source: BellaOnLine's Mental Health
---
About Simona Nielsen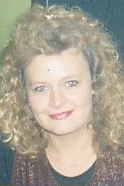 Simona Nielsen founded The Writer's Room on February 1, 2002. The concept was to build a community for writers to have their work published in a tough business.
---
Implement some of the ideas in this book in your workplace (as an HRD Manager for example)
Swamy's Book Reviews
Category: Management, Psychology
Key words: Organization, Culture, Soul of work
'The Soul of Work' by Louise Underdahl is an excellent treatise on work culture, work organization and all other aspects connected with people and working. The book is the result of the author's doctoral research at University of Southern California and fetched her a well-earned PhD in Public Administration. In about 300 pages, the author puts forth well-structured views about work culture in various organizations and presents a good case for treating the work as fun and not as a chore. That is what she means by A Quest for the Transcendent. To transcend boredom and an attitude of working for a living to a state of living for work!
In the words of the author: " To better use the time we are given...to make the most of those shining moments. Challenge, inspiration, raison d'etre. Since the average individual spends most waking hours on the job, work presents unprecedented opportunities to better use the time we are given. Transcendent work negates the need to escape, eliminates the "I'd be rather sailing, skiing, golfing" mindset. The soul of work lies in the enduring satisfaction which only personal growth through purposeful endeavor can provide. The transitory exhilaration of amusement cannot compare to the genuine fulfillment of meaningful, creative, and challenging work. Transcendent work is the apogee of fun and the optimal use of those shining moments.'
The first three chapters form the background, where the author gives the work done by others, concepts of work, and raises the important question, why do some people say, 'I'd rather be working?' The next four chapters detail the actual research work carried out. Part III gives the conclusion of her research work in the space of three chapters. The author gives selected references as Bibliography in Part IV.
I share with you the potential reader of the book, what I wrote at the end of the book: " This book doesn't give you straight do's and don'ts to improve your worklife or to have fun at your work place. But if you are a researcher, you will find a gold-mine of information and references in this book."
If you are looking for some light-reading to spend an afternoon, this is certainly not recommended. If however, you are interested in a very important subject and would like to either implement some of the ideas in this book in your workplace (as a HRD manager for example) or if you are an individual looking for some pointers to understand your own approach to work, you will certainly find this book useful.
---
Reviewed by Kim M., St. Joseph, Missouri
This book was very helpful, it told how to be better at your job and have fun too. I like that it told you how to get along with everyone in the workplace. I also liked the fact that there were names of other books to get on certain subjects in the book.

I wish the company that I worked for would give this book to all their group leaders. Then they might treat us little people with a little more respect.
Reviewed by Beverly G., Jeffersonville, Indiana
I liked how many different angles this author took to explain her strategies. I found most of her suggestions good and worthwhile in trying. She seems to have wonderful insight into the working world and its dilemmas.
I found her insight to be very enlightening and will try some of her suggestions on my work site. Anything to improve being at work is welcome.
Reviewed by Mary B., St. Catharines, Canada
This will be a very excellent job searching book for anyone looking for work especially for the young people just out of school. It is also an excellent handbook for those people that are stuck in dead end jobs that they don't enjoy. It will help show them that it is so much better to really be interested in the work you do to make it in the job market today.
This book also is very good for the people who are stuck in a job that they have no interest in. It really helps put in perspective that you should really love the work you do to make it in your field of work or else you will be stuck in a dead end job that can drain you.
Click here for other reviews of The Soul of Work.
The Next Best-Seller? It's Up to You
Importantnewbooks.com. A place for authors to show the world what they have written. All they have to do is give some books away for free. Readers get a chance to tell the world whether this author has it or not. For all to see. Authors get publicity, readers not only have a chance to get free books to review, but also discover many really great books that otherwise might not have seen the light of day. Everybody wins.
Mitch Weiss, creator of ImportantNewBooks.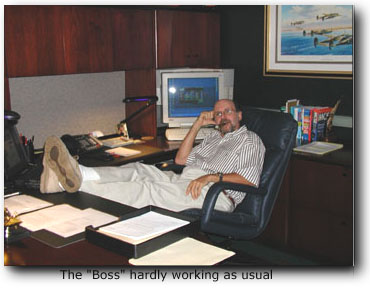 ---
Make Work Fun
Author Discloses Secrets Found In Years Of Research
"Work can alienate man from his world and himself or it can provide opportunities for self-actualization," says Dr. Louise Underdahl, researcher and author of new book, Soul of Work (available from 1stBooks Library).
Most individuals think of work as life's most stressful yet unavoidable component. Yet, research proves that a negative work attitude has detrimental effects on health. The San Francisco Trauma Foundation shows individuals who believe they are under stress run the second highest risk for sickness.
In order to be stress-free, work must be "transcendent work, which has meaning and purpose. Today's job must relate and contribute to employees' interests and development," says Underdahl.
The Soul of Work answers the major question, "What is the purpose of life?" Underdahl uses her research to change the definition of work into all the meaningful activity to which we choose to devote our waking hours.
Dr. Underdahl holds a BA in English Literature from UCLA, an MSLS (Library Science - USC), MPA (Public Administration - USC), and PhD (Public Administration - USC). She serves as Risk Analyst in UCLA Medical Center's Risk Management Department.
About 1stBooks Library:
Based in Bloomington, Indiana, 1stBooks Library was established in 1997 in order to fulfill the dream of authors who wished to have their books published while retaining all rights and control of content. 1stBooks Library currently boasts an author base of more than 6,000 strong and is the only profitable company of its kind in the world. For more information, visit our online media kit at www.1stbooks.com and click the "Media" image at the top of the page.
# # #
Press Contacts:
Cindy Baker, Press Release Coordinator
tel: 812-339-6000 x244
fax: 812-339-6554
email: pressreleases@1stbooks.com
For review copies, please provide a street address.
---
Return to top of Press page.